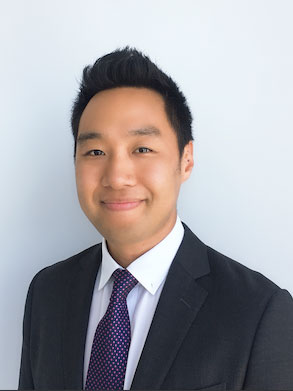 Dr Jin Lee is a 3rd year registrar completing his specialist training with the Australian College of Sport and Exercise Physicians. Having completed two years of training in Newcastle, he returns home to Sydney to join Sydney Sports Medicine Centre.
Jin has been awarded the Ken Crichton Fellowship for 2018 and will be working with the Canterbury Bulldogs as part of his fellowship. In addition to his position at the Bulldogs, Jin has been serving as the team physician for the Fiji Bati Rugby League since 2016 and was fortunate enough to travel to the 2017 World Cup as their doctor. During his time in Newcastle, he worked with the Newcastle Knights Rugby League Club and worked as a match day and assistant doctor for the Newcastle Jets in the A-league. Other opportunities have included providing medical coverage for the Sydney 7's Rugby Union, Greater Sydney Rams, Wallabies test matches, Cricket Australia working with the Australian intellectually disabled cricket team and the 2018 Sydney International Tennis.
He is currently completing his Masters of Sports Medicine at the University of Queensland. In 2017 Jin published his research paper in the field of concussion, titled "Effects of exercise on Sport Concussion Assessment Tool – Third Edition Performance in Professional Athletes."
Jin has an interest in both acute and chronic musculoskeletal issues and sees patients ranging from the weekend warrior to the elite athlete.
No referral is required to see Jin and it is requested that any imaging and letters be brought to your appointment.
Jin also consults at the Hills Sports Medicine clinic in Bella Vista.